RoamSpa
| RoamSpa | Your Therapist | Area Coverage | Latest News | RoamSpa Blog | Client Feedback | Contact |

RoamSpa is a unique service providing professional salon care and treatments in the comfort of your home!
All treatments are provided by Sarah, a fully qualified and award winning professional beauty therapist with over 15 years experience... Fully equipped with everything you would find in a top class salon using only high quality products, this service truly brings the salon environment to the comfort of your home.


RoamSpa uses the purest and highest quality ingredients in skin and Body care treatments providing natural care for your skin.
Looking after your face and body is a great way of helping you look healthy, radiant and more youthful. A healthy maintained skin will have better resilience to natural elements, improve elasticity and provide a natural glow and a comprehensive range of massage and holistic therapies will help you relax rejuvenate your body and mind.

Every skin type is different so your treatments are tailored for your individual needs.
More about RoamSpa


Meet your therapist
Area Coverage
Latest News
Client Feedback
RoamSpa Blog

Services


Beauty | waxing, skin care, body condition, tanning, manicure & pedicure, Makeup, eye enhancements
Mind and body | Aromatherapy, Swedish & Indian head massage, seaweed and hopi treatments
Wedding services | bridal makeup, hen party events
Corporate hire | Makeup for entertainment & media sector, beauty therapy for business events

Please take time to browse the website and please do not hesitate to get in contact with any questions... you can also keep up with all the latest beauty and RoamSpa news via the RoamSpa Blog.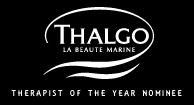 Go to top